TASTE plays in harmony with the Tampa region offering honest, ingredient driven food with a focus on local farmers, ranchers and culinary artisans. Our style is indicative of the "new American cuisine" movement.
We are serious about sourcing the most natural, humanely raised proteins and focus on simple preparations letting the freshness and vibrant flavors of the region's ingredients shine through. Our preparations are clean, straight forward and true to the heart of Tampa Bay.

Blessed to be in one of the most innovative craft beer areas in the nation; our taps are "hyper-local"; featuring Tampa's finest breweries and the most sought after varietals.
Our rotating, "non-tap" offerings, feature the nation's most unique independent brewers with a clear focus on the South.
Our wine selection is tightly focused; representing only the most highly acclaimed wineries from the best grape growing climates in the world. Approachable and balanced assures our wines are pleasurable yet meaningful.
We love Bourbon. We love Scotch. We love Whiskey! Our curated cocktail program means only the finest spirits and elixirs. Shaken, stirred or straight up…we take drinking seriously!
Location
Downtown Tampa
513 South Florida Avenue
Tampa, FL 33602
Hours
Opens 11 AM Daily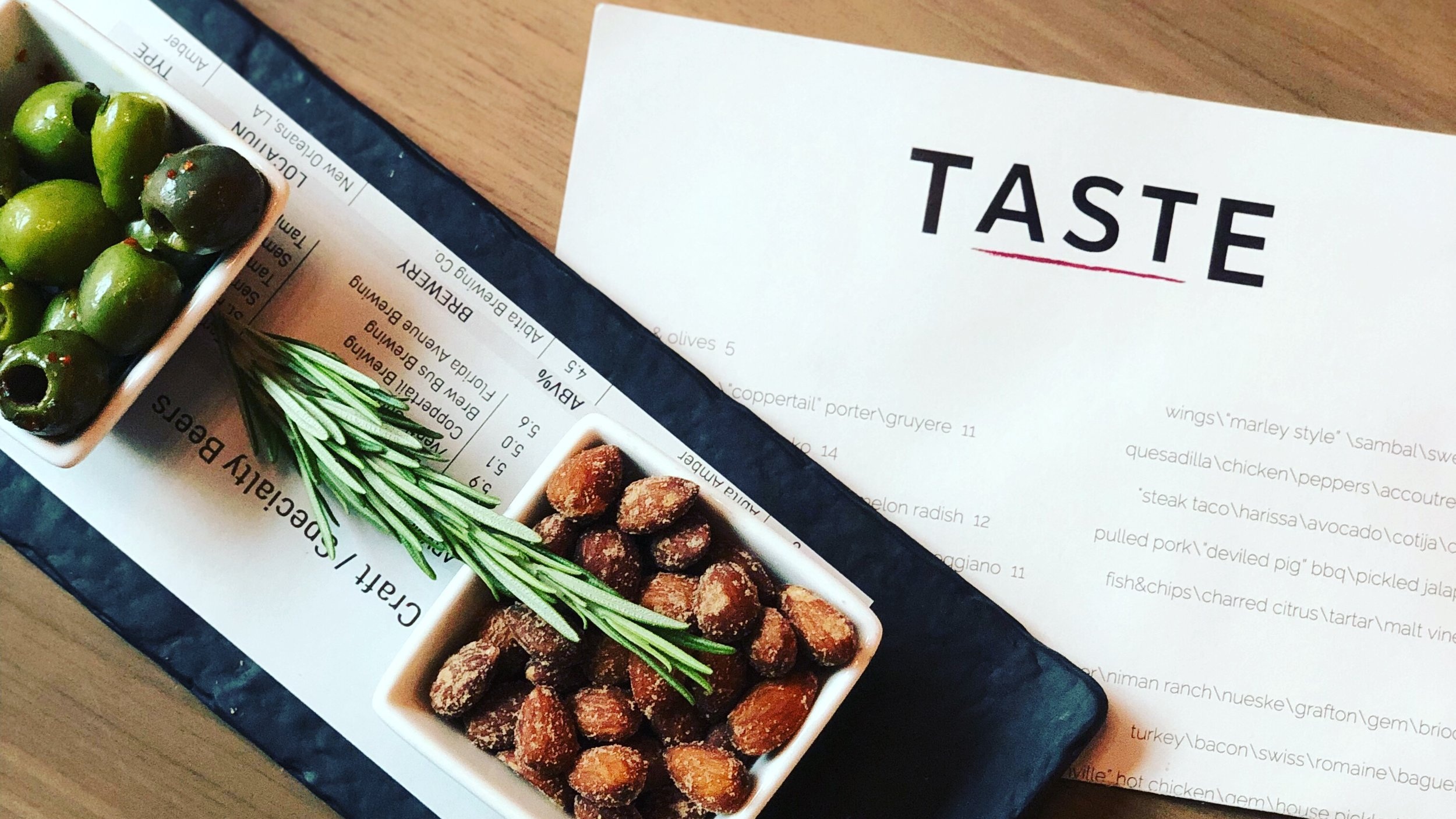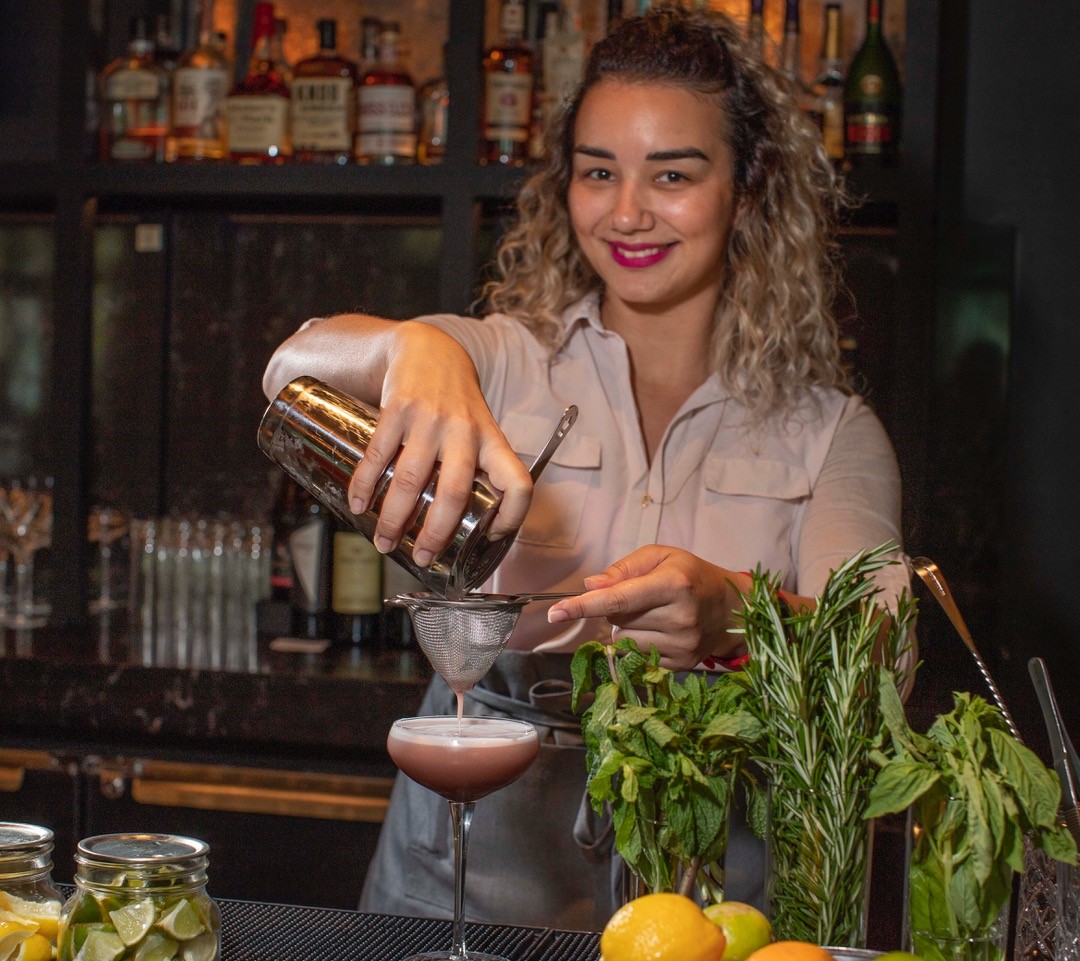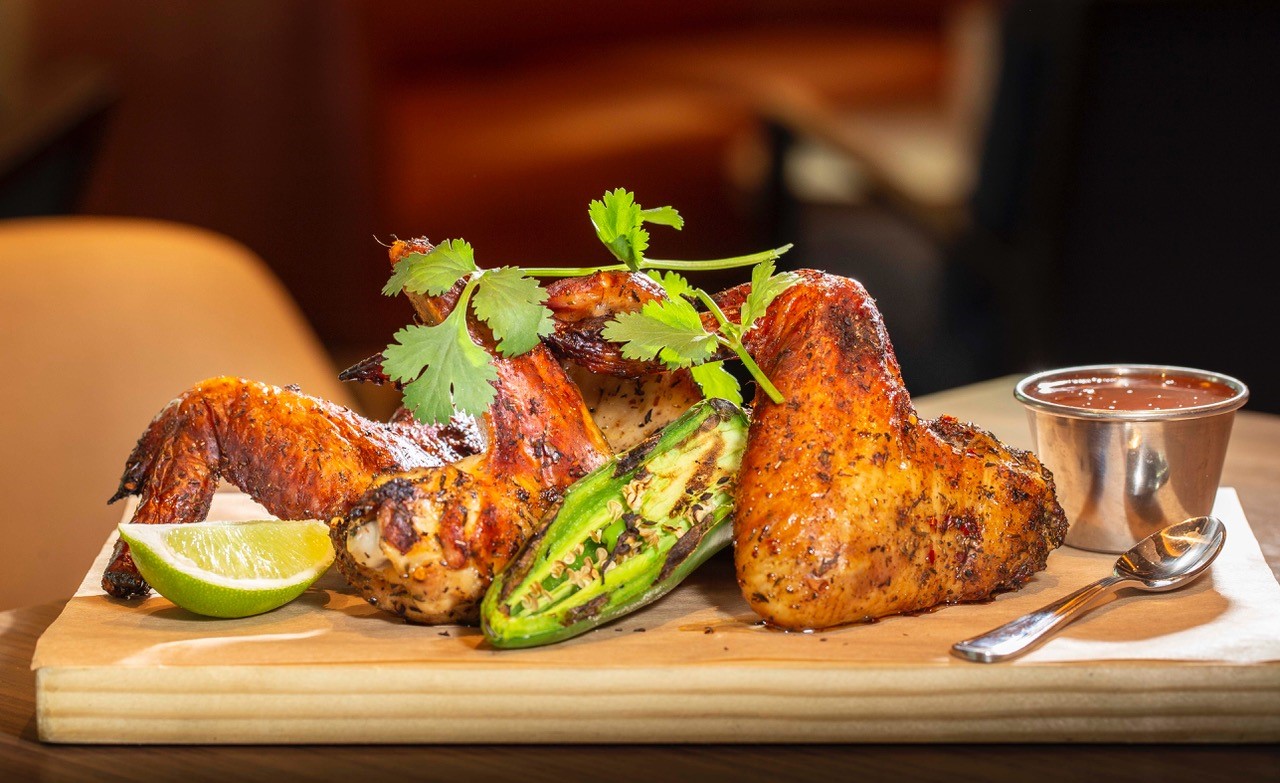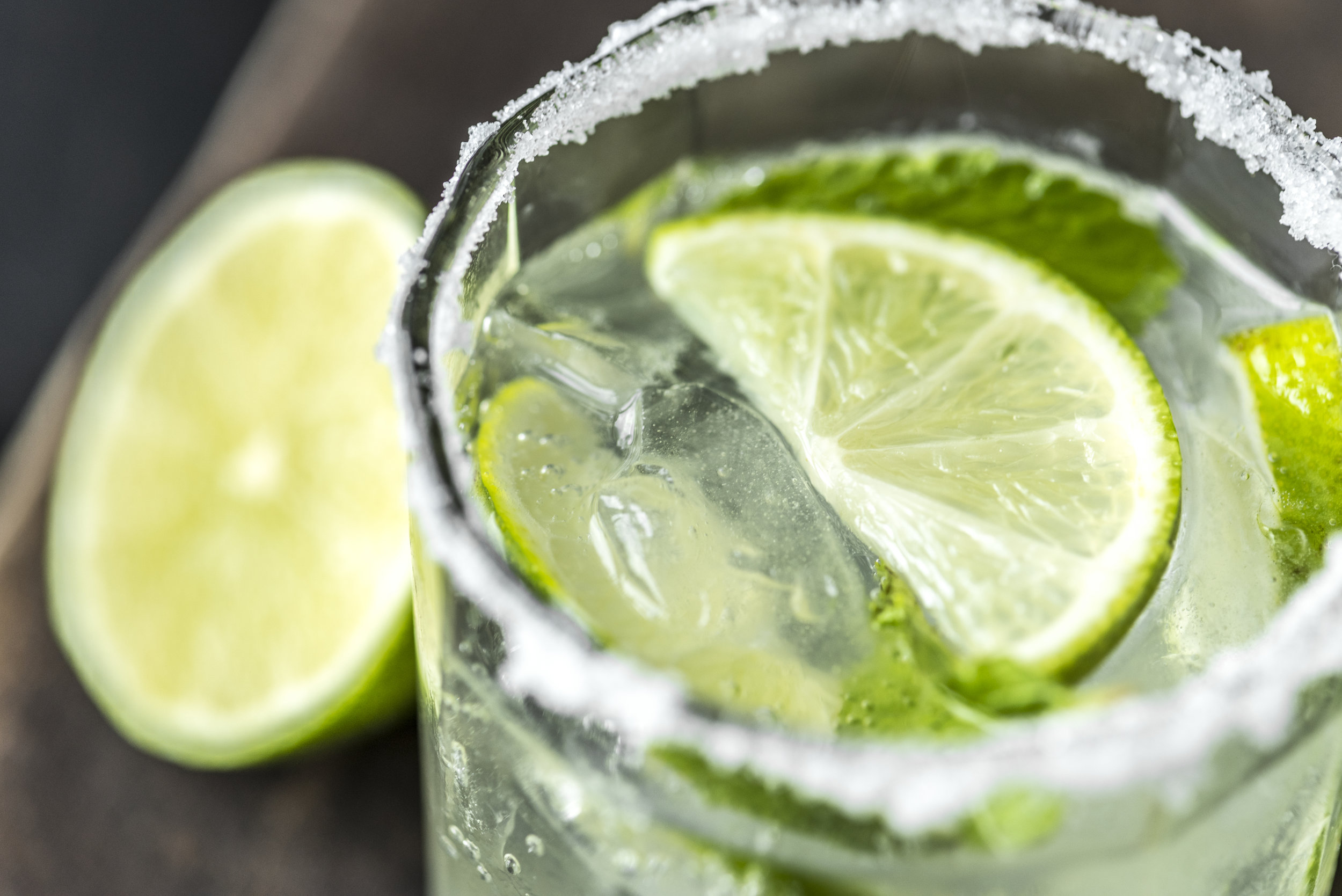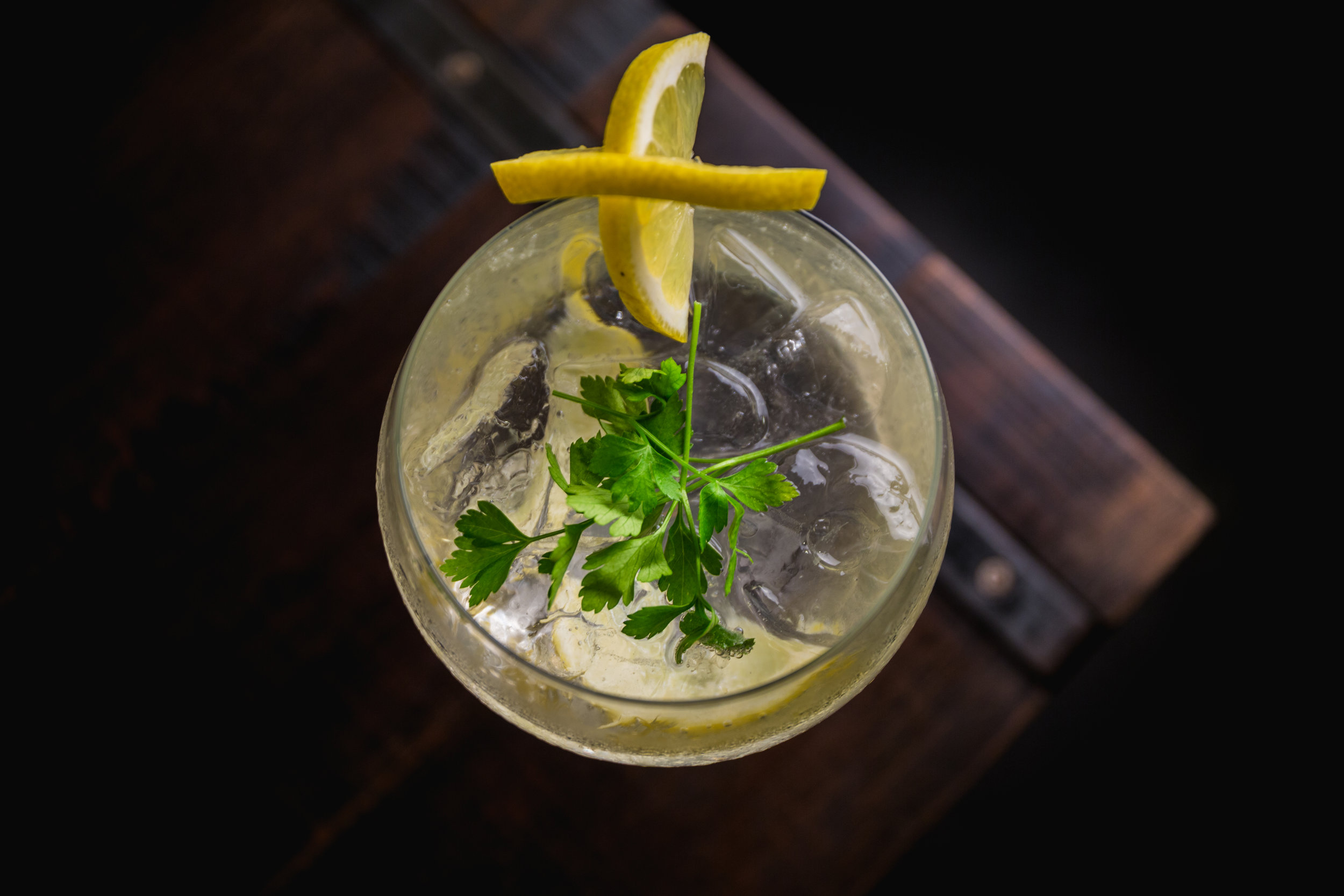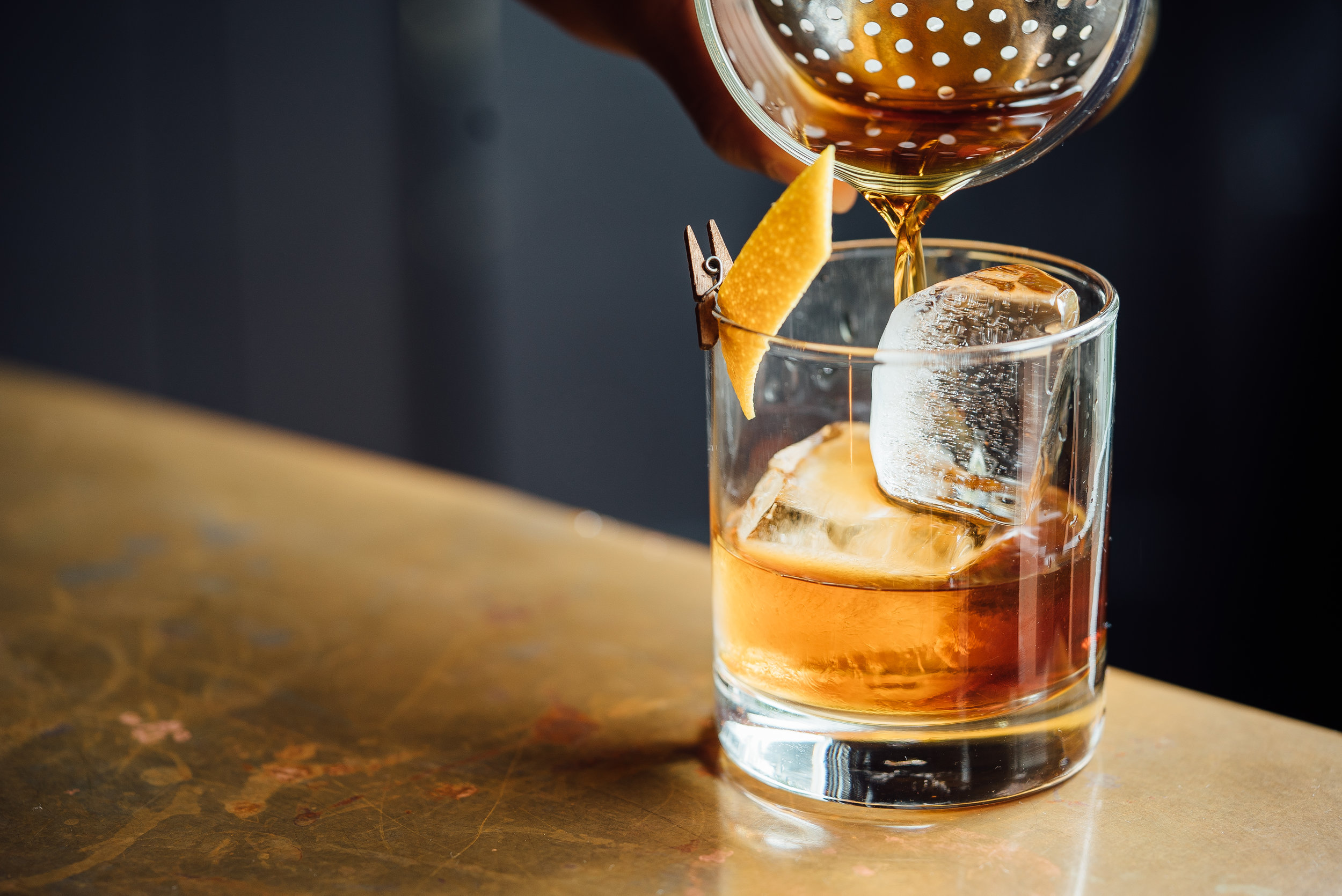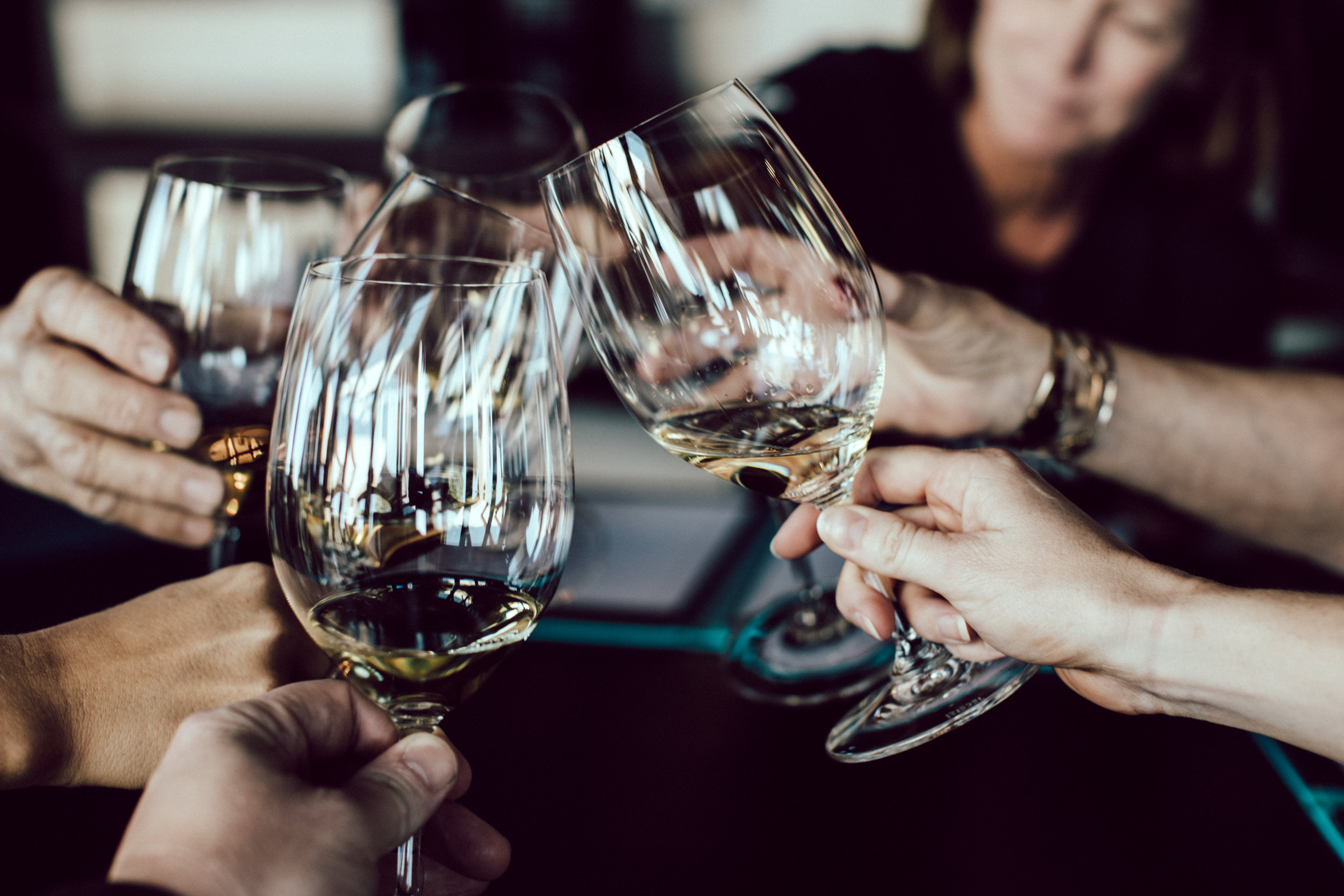 CRAFT | SPECIALTY BEERS
- TAP BEER -
Cigar City Lager | Cigar City Brewing | Tampa, FL
Beach Blonde Ale | 3 Daughters Brewing | St. Pete FL
Graffiti Orange Wheat | 7venth Sun Brewing | Seminole Heights, FL
Independent Pilsner | Coppertail Brewing | Tampa FL
You're My Boy, Blue! | Brew Bus Brewing | Seminole Heights, FL
Florida Avenue IPA | Florida Avenue Brewing | Tampa, FL
- CAN | BOTTLES -
Abita Amber | Abita Brewing Co. | New Orleans, LA
Jai Alai | Cigar City Brewing Co. | Tampa, FL
Killer Whale Cream | Bold City Brewing Co. | Jacksonville, FL
Cream & Sugar, Please | Cycle Brewing Co. | St. Pete, FL
V-Twin Lager | Motorworks Brewing Co. | Bradenton, FL
Trapeze Monk | Big Top Brewing Co. | Sarasota, FL
Mandarina IPA | Highland Brewing Co. | Asheville, NC
Postcard Pilsner | Green Bench Brewing Co. | St. Pete, FL
420 Pale Ale | Sweetwater Brewing Co. | Atlanta, GA
Rose Cider | 3 Daughters Brewing Co. | St. Pete, FL
Night Swim | Coppertail Brewing Co. | Tampa, FL
Pabst Blue Ribbon | Pabst Brewing Co. | Los Angeles, CA
WINE
- White | Rose -
CHARDONNAY, MacRostie, Sonoma, CA
SAUVIGNON BLANC, St. Supery, Napa, CA
PINOT GRIS, King Estate, "Signature Collection", Willamette, OR
RIESLING, Charles Smith "Kung Fu Girl", Columbia Valley, WA
ROSE, Commanderie de la Bargemone, Provence, France

- Red -
PINOT NOIR, Siduri, Willamette, OR
MALBEC, Trivento, Amado Sur, Mendoza, Argentina
MERLOT, Markham, Napa Valley, CA
CABERNET SAUVIGNON, Canoe Ridge Expedition, Horse Heaven Hills, WA
Our beverage menu is comprised of a rotating selection of specialty beers, wine and curated cocktails. Cheers!
general manager: ashley siragusa
Hailing from a rich history in the food and beverage industry, TASTE General Manager, Ashley Siragusa began her career at the age of fourteen assisting in her uncle's Italian restaurant where her father was also a chef. She held positions such as server and bartender, but her talents led her into the operations / management focus at the age of twenty-one. Throughout the years, Siragusa's expertise include positions at independent restaurant concepts where she brought forth innovation and impactful leadership. Most recently, she was a part of the food & beverage management team at the renowned Streamsong Resort. TASTE patrons can look forward to an inspired dining experience complete with innovative cocktails and exemplary service.
executive chef: graham Zimmerman
After graduating from the Culinary Institute of America at Hyde Park in 2009, Graham Zimmerman moved to Napa Valley in 2010, securing the position of executive sous chef at St. Helena's iconic Harvest Table. During his time in Napa, Graham also served as sous chef for the team at Eiko's Napa when it first opened, and before that, assisted in the launch of Morimoto Napa.
Spearheading the launch of TASTE, Zimmerman will introduce new menu items indicative of the "new American cuisine" movement. The focus is on simple preparations, letting the freshness and vibrant flavors of the region's ingredients shine through. TASTE, which is slated to open in late March, will also have a strong emphasis on curated cocktails, serving only the finest spirits and elixirs and "hyper-local" brews.
CURATED COCKTAILS: BRIAN FULLER

TASTE is proud to partner with Brian Fuller, serving as a consultant on TASTE's curated cocktails program. Brian is the current mixologist at the James Beard semi-finalist, Edison Food+Drink Lab in Downtown Tampa. Brian will lead TASTE's curated cocktails program bringing forth signature cocktails and a focus on southern craft brews.
our partners
We make every effort to support our local farmers, ranchers and artisans. We are proud to include, Jamison B Bread, Revolution Ice Cream, Niman Ranch, Joe & Sons olive oils & Deviled Pig among our suppliers.
Learn more about their craft.
Jamison B. Breadhouse
Led by owners Jaime and Jason Laukhuf, and carrying the namesake of their young son, Jamison Blue, Jamison B. Breadhouse has partnered with Taste to provide us the finest fresh bread in the Tampa Bay Area. The bakery, which started in the couple's home and then to two Tampa eateries: Sunday's Delicatessen and Cena, soon expanded to their new building, located at Seventh Avenue in Ybor City, just east of Taste.
Servicing many of the best restaurants in Tampa, such as Rooster and the Till, On Swann, Hotel Bar, and now, Taste, we will be showcasing the French Baguette on our Turkey Sandwich and French Dip, as well as having it as an essential component of our French Onion Soup and Mac and Cheese. Their sweet Southern Roll will provide a solid base for our Pulled Pork Sandwich.
Joe and Sons Olive Oil
The original Joe and Son's grocery market was founded in 1938 in the Cuban – Italian neighborhood of Ybor City, just east of Taste, by Joe Favata. After a long run at this location, Joe's great – granddaughter, Andrea, relocated the business to South Tampa in 2011, rebranding it as Joe and Son's Olive Oils. All of their Extra Virgin Olive Oils are poured and bottled on site, and are received in-store just days after harvesting and crushing. For our Heirloom Tomato Salad, we will be showcasing their Traditional 18 Year Dark Balsamic Vinegar, sweet with just the right amount of punch and a light-syrupy mouthfeel, and Hojiblanca Extra Virgin Olive Oil from Southwestern Spain, robust with light fruit notes and a moderately spicy finish. Additionally, their Persian Lime – infused Extra Virgin Olive Oil will finish out Farro Vegetarian Grain Bowl.
Revolution Ice Cream Company
Operating out of a brand-new storefront in the Seminole Heights neighborhood of Tampa, just north of Taste, and having earned a loyal following for its traditional, as well as non-traditional flavors and ingredients, Revolution Ice Cream and their proprietors, Bill and Leslee Workman have partnered to bring a taste of true small-batch "homemade" ice cream to Taste. Revolution has created a custom vanilla bean ice cream that will be used on the permanent menu, as well as a rotating, off-menu flavors ranging from Buttered Hotcakes with Maple Syrup, to Caramel Vanilla Praline, to Chocolate Habanero, and even Bacon Brittle Vanilla. The shop also makes Vegan Coffee and Oreos ice cream, Vegan Coconut ice cream, and "adult" flavors, like Drunken Brownies: Chardonnay Caramel ice cream with brownie bits.
THE DEVILED PIG

A brand new and already highly acclaimed barbecue joint in South Tampa, (the restaurant was just written up as one of the top barbecue spots in Tampa Bay, 2019, by Laura Reilly of the Tampa Bay Times), Deviled Pig and their two pitmasters, Lee Ann and Jennifer, will be supplying Taste with their outstanding "Original" Barbecue sauce. This sauce – a Kansas City-style sauce that balances subtle cayenne notes and pleasant smokiness with the sweetness of peach – is a home run and pairs amazingly with our Pulled Pork Sliders. Lee Ann was featured on TLC's "BBQ pitmasters" and on food networks chopped. She also beat Bobby Flay on "throwdown".
COPPERTAIL BREWING CO.

Coppertail Brewing Co is an independently owned production brewery and tasting room in the historic Ybor neighborhood of Tampa, FL. It was founded on the desire to bring more quality, Florida-brewed beer to the thirsty masses. Florida Inspired. Tampa Brewed.
The brewery became operational in the summer of 2014. The Coppertail staff brews on a state-of-the-art 50 barrel Rolec brewhouse. They have 1,000 barrels of fermentation space with tanks ranging from 30 barrels to 200 barrels.
NIMAN RANCH BEEF

At Taste, our sourcing philosophy is to enjoy the finest components that Tampa Bay has to offer, while still searching further afield for the perfect products that balance taste, consistency, and sustainability. Originating out of Northern California, Niman Ranch holds its ranchers and farmers to the strictest of protocols, such as disallowing the use of antibiotics and added hormones, feeding only with vegetarian feeds, and enforcing humane treatment. The ranch is supplying us with a custom grind whole-muscle Brisket and Short Rib Patty that offers outstanding flavor, rich mouthfeel, and a tender bite that is unlike any other burger in the area.